BREAKING NEWS:The 2020 festivals have gone DIGITAL!
NB: The official language of the Lacuna Festivals is English. We made this decision as our artists are from all over the world and internationally this is the language that is generally accepted for professional purposes. If you require another language please use the Google Translate buttons we have embedded at the bottom of each page.
Thank you and enjoy the festivals!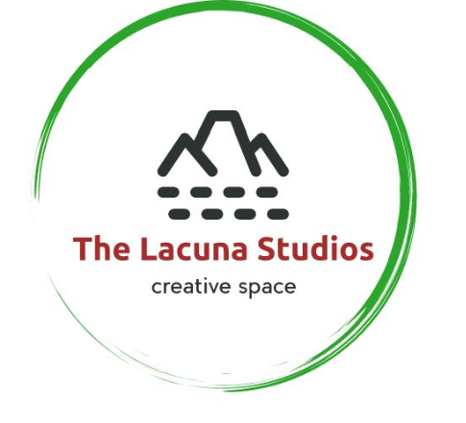 Aim of the Lacuna Festivals
The Lacuna Festivals are an offshoot of The Lacuna Studios – to find out more about the studios please click the picture link to the left.
Through the Lacuna Festivals we hope to;
Promote quality, contemporary (and sometimes challenging) art to communities isolated from mainland Europe which, therefore have limited access to Arts & Culture.

Offer something local/translocal for both resident and visiting artists through stimulating local creatives and the local culture.
To enlarge creative networks and provide a point of contact for the exchange of knowledge, the sharing of ideas and the blossoming of creativity.
Develop new ways to exhibit, curate and organise large scale arts events through the use of crowdsourcing for ideas, funding, curation, promotion and all other aspects of such events.
Support artists at all stages of their careers and from all backgrounds. Equal opportunities for everyone regardless of status, income, gender, race, age, orientation, celebrity or fame.
Background of the Festivals
2019 was the inaugural year of the Festival de Arte Lanzarote/ Lanzarote Arts Festival, hosted by The Lacuna Studios in conjunction with the Larroque Arts Festival, France. The festival took place from 26th July – 16th August 2019 with over 150 artists representing over 50 countries with 3 exhibitions and 18 events held in 7 venues across 5 municipalities of Lanzarote. The theme for 2019 was 'Surface/Support,' and artists responded in a variety of media including photography, dance, film, print (digital and traditional), painting, sculpture, found objects, tapestry, videoart, installation, artist books and performance pieces. To find out more about the 2019 festival, just click on the photo link to the right.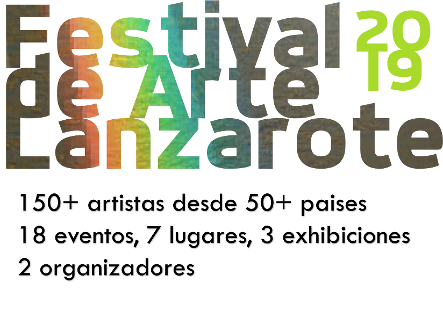 About The Team
Lacuna Festivals are run by a tiny team of two artists from The Lacuna Studios (see pictures left) – this means the festival is run by and for Creatives.
Why do we run the festivals?
This has to be the question we get asked the most. It is not our job, we haven't been asked to do it and we don't get paid for it, so we understand why it may be difficult to understand our motivation. But really our motivation is simple and comes from our own experiences.
As Artists, Makers, Designers, Creative Practitioners & Educators we found that there are simply not enough spaces, opportunities, places, people or networks for Creatives to do their thing. You know to get together; network both professionally and socially with likeminded people; exhibit their artworks; share their ideas, experiences, knowledge, skills and understanding or even just validate their lifestyle/work/process/existence as a creative person.
This is particularly true if you live in a remote location, have unsupportive family/friends, don't have easy access to funding and/or are also working a full time job at the same time. We run the festivals for you, the artists, because we are just like you. We don't have enough money, enough time, enough space or enough resources. But…
What we do have is the drive and determination to find the things that we need to make creative spaces (temporary or permanent) happen. Yes, it is hard work and the week before the festivals we don't sleep and we mainly survive on coffee and hugs from our friends. But the thing is that doing this benefits everyone, you, us and everyone who sees the exhibitions or takes part in the events. It is super inspirational meeting all of you lovely Creatives and now running the festivals is one of our favourite things to do.